Article: The Psychology of First Impressions: Your Ring's Silent Introduction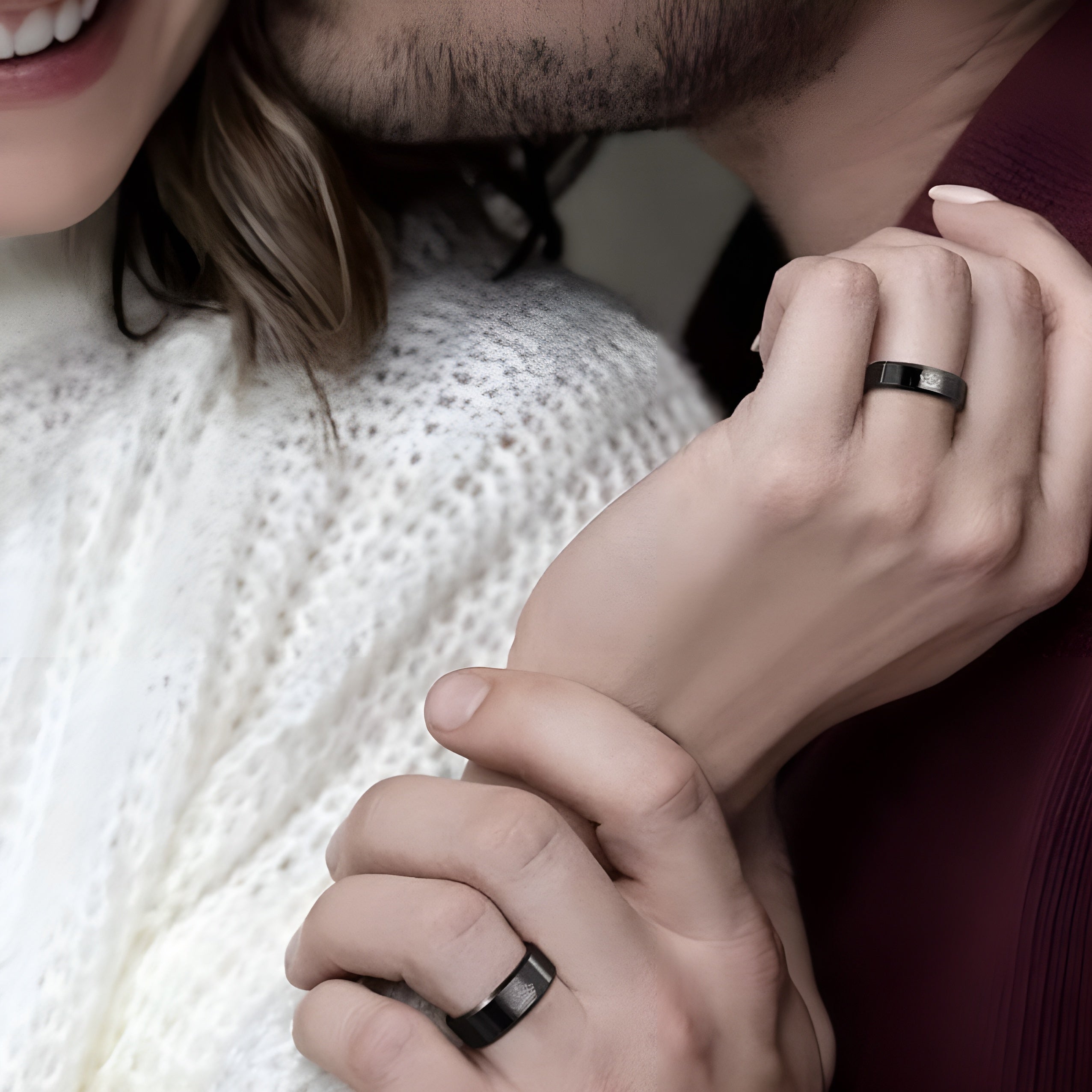 The Psychology of First Impressions: Your Ring's Silent Introduction
The first moments of meeting someone often set the tone for how we perceive them. Scientific studies have long suggested that our choice of attire and accessories plays a pivotal role in shaping these first impressions. When it comes to rings, the style, material, and design we choose can silently communicate a plethora of characteristics, from our creativity to our confidence.
Decoding the Visual Language of Rings: What Your Choice Conveys
Confidence and Boldness: Rings with distinctive designs, such as The Cuban spinning chain ring. The kinetic motion of a spinning ring not only showcases your unique taste but also symbolizes your readiness to embrace change and make a statement.

Mystique and Intrigue: Imagine the charm of The Exotic glow-in-the-dark ring illuminating your style. This unique piece blends the enigmatic allure of glow-in-the-dark aesthetics with the timeless elegance of a ring. Wearing The Exotic invites curiosity and adds an element of mystery to your persona, leaving a memorable impression on those you meet.

Timeless Sophistication: For those who appreciate a classic touch, The Classic ring seamlessly marries simplicity and elegance. Its clean lines and enduring design communicate a timeless sense of sophistication, showcasing your taste for understated refinement.
The Intersection of Style and Science: Making an Impact
The science of style goes beyond aesthetics – it delves into the intricate connections between our attire, accessories, and the way we carry ourselves. Research in the field of "enclothed cognition" reveals that what we wear can influence our behavior and mindset. Similarly, the rings we adorn can impact our self-perception, confidence, and even our interactions with others.
Elevate Your Image with Scientific Style
As we unravel the science behind rings and personal image, it becomes evident that these accessories hold far more significance than meets the eye. Your choice of ring isn't merely an aesthetic decision – it's a conscious statement that communicates your identity, confidence, and taste. Spaydes rings offer a spectrum of possibilities, allowing you to harness the science of style and elevate your personal image to new heights. Embrace the power of rings as instruments of self-expression and embark on a journey of making lasting impressions, one ring at a time.